Holiday greetings from UaDreams Ukrainian brides
Are words and photos enough for acquaintance and communication with Ukrainian brides online? No, they aren't... It was proved that 80% of information a couple in love uses is received from their body signals. It means that not only words are important for Ukrainian dating. So how to overcome the distance and make your contact with mail order Ukrainian brides closer to real relationships?
Our agency solves even this problem! On occasion of each big holiday UaDreams Ukrainian mail order brides take part in festive video greetings, so you could feel as if they were by your side. Each time you can enjoy not only Ukraine girls' movements and smiles, but their new unexpected appearances as well! How will young Ukrainian brides come across this time? As Christmas angels or Halloween witches? Will they send you air kisses or even allow you to have a short look in their... boudoir? Are you intrigued? All these videos of Ukrainian mail brides are worth watching!
Valentine's Day Video from Ladies 2022
Christmas greetings from Ladies 2021
May this Christmas treat you with sweet hugs, spicy passion and sparkling impressions! And a hot pot full of boiling dating life will warm you for the whole next year!
Bikini Week video from Ukrainian ladies 2021
UaDreams Baywatch is on guard of your love level! Give in to passion. Admire all the seductive and desirable bombshells, join our smoking hot Baywatch Bikini Party!
Women's Day Ladies Video 2021
On March 8th, each lady is dreaming about a date with her beloved man. However, right now the ladies are only imagining their romantic rendezvous. They want to tell you what they'd love to do when they have a spare time for themselves. Perhaps this will give you some ideas for your future dates together?
Valentine's Day Ladies Video 2021
Our stars ignite your passion! Celebrate Valentine's Day with our ladies and let the fire of passion start in your heart to make you happy.
New Year wishes from UaDreams ladies 2021
Don't sIeep on New Year's Eve. Let's party with our ladies! May this night change your life...
Halloween Video from ladies 2020
Look at our enchanting witches! They are ready for flirting and romantic Halloween dates. Lovely women from Ukraine want to impress you. Spend your time communicating with the lady of your dreams!
Mysterious video on Ivana Kupala Night
Perhaps, this is the only pagan festival that is still widely celebrated nowadays. Mystical, joyful, wrapped in a shroud of mysteries and legends…
Ladies adore it, as on this holiday they place their wreaths in the water, foretelling their romantic future by how the wreath flows down the river. The girl whose wreath flows far from the riverbank, will marry well and her marriage will be long-lasting and happy. But most of all this holiday is known for the love messages with predictions that always come true.
Christmas greetings from UaDreams ladies 2019
Ladies wish you a very Merry Christmas! Live your life to the fullest, open your heart to new feelings, voyage to your dream and enjoy your true happiness! May the coming year will be successful and full of joy! Enjoy using our online dating service and find your love with us.
Beauty Day video from Ukrainian ladies 2019
It's Beauty Day on September, 9 and our ladies got together to have a bikini party! Yes, summer goes on in UaDreams! Don't think about autumn at all, just let our ladies enchant you with their bronze tan. Take a look at them, maybe your Only One is among these lovely mermaids?
Active Day wishes from Ukrainian brides 2019
If you want to transform your life, you must act! As Lewis Carroll wrote: "My dear, here we must run as fast as we can, just to stay in place. And if you wish to go anywhere you must run twice as fast as that". Our single women from Ukraine know it well. They are active in everything, either it is a search of their soulmate or healthy lifestyle. So do you! Welcome our ladies with open arms to your heart!
Valentine's Day wishes from Ukrainian ladies 2019
What is Valentine's Day for Ukrainian brides? It is a wonderful day to celebrate romantic love, friendship and admiration. Every year on 14 February our girls celebrate this day by sending messages of love and affection to partners, family and friends. Spend special time together to honour your love for each other!
Halloween greetings from Ukrainian ladies 2018
"Trick or treat!" exclaim our ladies wishing to arise your appetite to celebrating. They are knocking at your door with a plenty of sweets and candies – knock knock! Open your heart and let them propel you into the whirlwind of gourmet feelings. Never doubt, Halloween can be a perfect couple's holiday. Relish this night and turn it into your most perfect date ever!
Halloween greetings from UaDreams ladies 2017
Finally! The New Halloween Ladies' Video 2017 is released! All the mysterious witches, graceful cats, playful devils and sensual black angels are here! UaDreams ladies want to be romantic specially for you this day. Look, perhaps your Destiny is among them? Don't miss her in her new image and enjoy this nightmarish holiday together with her. Are you ready for adventures?
Halloween greetings from UaDreams ladies 2016
Are you afraid of the unknown? Changes frighten us, it is true, but just think... maybe it is just a sign that something new and exciting is going to come into our life! What is waiting for us behind the closed doors? Wise proverb says: whatever happens, happens for the best. New joy, new inspiration and, of course, new love are waiting for you!
Halloween Ukrainian brides' video 2015
Do you wonder, if Ukrainian male order brides like Halloween? Of course, they do! Oh, they can hardly wait for this spooky day! Young and older Ukrainian women gladly wear sexy costumes and turn into coquettish witches, playful cats, cheerful devils and smart pirates. Each of them has her own secret plan how to captivate your mind and win your heart on all Hallows' Day! So, are you ready to make a not easy choice and decide who of these mysterious women of Ukraine fascinates you the most?
Kiss Day greetings from young Ukrainian women 2015
Girls of Ukraine send you 1000 kisses! All kisses are for you in this video — sweet kisses, tender kisses, passionate kisses! Lovely women from Ukraine from UaDreams cannot suppress their feelings because World Kiss Day is celebrated on July, 6! The brides from Ukraine show you their desire to make your life sweeter and brighter. Each of them is ready to care about their man and give them all their love, kisses and hugs. Indeed each Ukraine bride's mission is to make her sweetheart the happiest man in the world. Perhaps, one of them is your future Ukrainian wife?
Halloween Ukrainian women' video 2014
The hottest Ukrainian women, fancy dresses, thrilling shapes and sensual images, unusual Ukrainian women names... Ladies from Ukrainian dating site UaDreams want to be romantic and mysterious every day but especially on Halloween :) So, here they are, wonderful and sophisticated witches and graceful catwomen...
Kiss Day Greetings from mail order Ukrainian brides 2014
Our mail order brides Ukrainian sent you a lot of sweet and passionate kisses! Beautiful UaDreams ladies want to make your day really bright and raise the spirits, they hope that you will remember this holiday of pleasant impressions and sensations for long. Watch and enjoy! You can find Ukrainian women personals on UaDreams and organize a real Ukrainian date. Remeber, there is no Ukrainian dating scams on UaDreams!
Valentine's Day Ukraine girls' Video 2014
"The beauty of a woman is not in a facial mode but the true beauty in a woman is reflected in her soul. It is the caring that she lovingly gives the passion that she shows. The beauty of a woman grows with the passing years", said Audrey Hepburn. The most beautiful women live in Ukraine, just visit our Ukrainian brides club! On St. Valentines Day UaDreams young and mature Ukrainian women want to congratulate you sincerely and wish you Ukrainian Love!
Valentine's Day Ukrainian mail brides' Video 2013
St Valentines Day is the most romantic and magical day in a year, filled up with love mood, desire to love and to be loved! You will not be able to resist this all-absorbing feeling. For sure, you will not find the better day to watch the video from our Ukrainian mail brides and fall in love!
Day Ukrainian girls' Video 2012
For Valentine's day 2012 UaDreams Ladies have prepared the Valentine's gift. They have written what they think about love (read below) and tried their best for you to enjoy this video.
Valentine's Video Slide Show 2011
Love is life! Love makes history, love governs people's fates, love creates the Universe. It is the basis of EVERYTHING that exists in the Universe. Love is the highest blessing one can experience. We congratulate you with St. Valentine's day! We wish you to love and to be loved! And we want to present you a gift from us and our beautiful ladies.
Support questions
Support:Hi, Carlos!
Any problems?
You:Hello, Where to look
Support:Please see the section
This will help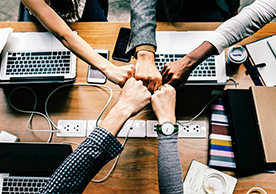 UaDreams's dating policy