English-Ukrainian Romantic Dictionary
Want to impress your lady?
What is the best way to show your interest to your lady's culture? The answer is to learn her language! We do realize how difficult it is to learn Ukrainian that's why we want to offer you another option.
You may learn just some most commonly used Ukrainian words with the help of our Romantic Dictionary. It will really help you in communication with your lady!
You will find all the sweet words you may address to your beloved here. You can see the words in Ukrainian, English and transcription helping you to pronounce them correctly. We showed the stress in a transcription of each word with a capital letter.
Surprise your lady using our English-Ukrainian Romantic Dictionary!
List of tender forms you can use.
Audio recordings of useful Ukrainian phrases
I love you
Я тебе кохаю
Ya tebE kohAyu
My dear
Моя дорога
MoyA DorohA
My love
Моя любов
MoyA liubOv
My sunshine
Сонечко
SOnechko
I think of you
Я думаю про тебе
Ya dUmayu pro tEbe
Hello!
Здрастуйте
zdrАstuyte
Hi!
Привiт!
PryvIt
Good Morning
Доброго ранку!
DObroho rAnku
Good day
Добрий день!
DObriy den'
Good afternoon
Добрий вечiр!
DObriy vEchir
Welcome
Ласкаво просимо
LaskAvo prOsymo
How is everything?
Як справи?
Yak sprAvy
Good bye
До побачення!
Do pobAchennya
Bye!
Пока!
PokA
See you again
До зустрiчi
Do zUstrichi
See you!
Побачимось!
PobAchymos'
Good night
На добранiч
Na dobrAnich
Sleep well!
Гарних снiв!
HArnyh sniv
Have a good trip!
Щасливої дороги!
ShchaslYvoyi dorOhy
Do you speak English?
Ви говорите англiйською??
Vy hovOryte anglIys'koyu
I don't speak Ukrainian
Я не розмовляю

українською

Ya ne rozmovlYayu ukrayInsʹkoyu
I don't know what it means
Я не знаю, що це значить
Ya ne znAyu, shcho tse znAchyt'
I understand you
Я вас розумiю
Ya vas rozumIyu
It's clear
Зрозумiло
ZrozumIlo
Repeate, please
Повторiть, будь ласка
PovtorIt' bud' laska
Excuse me please
Вибачте, будь ласка
VYbachte bud' laska
I am sorry
Пробач
ProbAch
Happy birthday!
З днем народження!
Z dnem narOdzhennya
Merry Christmas!
З Рiздвом!
Z RizdvOm
Happy New Year!
З Новим роком!
Z NovYm rOkom
Christ is risen!
Христос Воскрес!
HrystOs VoskrEs
Good luck!
Удачi!
UdAchi
Have a success!
Успiхiв!
Uspihiv
All the best!
Всього найкращого!
VsiohO naikrAshchoho
I wish you happiness
  Бажаю щастя
BazhAyu shchAstya
Tender Ukrainian women names
| | | |
| --- | --- | --- |
| Anastasia | Анастасiя, Настя, Настiнька, Настюша, Настьона, Настасiя | AnastasIya, NAstya, NAstin'ka, NastyUsha, NastIOna, NastAsia |
| Olexandra | Олександра, Саша, Сашенька, Сашка, Шура, Шурочка | OlexAndra, SAsha, SAshen'ka, SAshka, ShUra, ShUrochka |
| Alla | Алла, Аля, Аллочка, Аллушка | Alla, Alya, Allochka, Allushka |
| Alyona | Альона, Альонушка, Альонка, Аля | AlyOna, AlyOnushka, AlyOnka, Alya |
| Anna | Анна, Аня, Анюта, Анiчка, Аннушка | Anna, Anya, AnyUta, Anichka, Annushka |
| Daria | Дарiя, Даша, Дашенька, Дашечка, Дашуня | DAria, DAsha, DAshen'ka, DAshechka, DashUnya |
| Diana | Дiана, Дiанушка, Дiаночка, Дiна | DiAna, DiAnochka, DiAnushka, DIna |
| Kateryna | Kатерина, Катя, Катюша, Катiнька, Катюшка | KaterYna, KAtya, KatyUsha, KAtin'ka, KatyUshka |
| Olena | Oлена, Оленка, Лєна, Лєночка | OlEna, OlEnka, LEna, LEnochka |
| Eleonora | Eлєонора, Eля | EleonOra, Elya |
| Elizaveta | Єлiзавета, Лiза, Лiзонька, Лiзок, Лiзочка | ElizavEta, LIza, LIzon'ka, LizOk, LIzochka |
| Elvira | Eльвiра, Еля | ElvIra, Elya |
| Eugenia | Євгенiя, Женя, Женька, Женiчка | EvgEnia, ZhEnya, ZhEn'ka, ZhEnichka |
| Galina | Галина, Галочка, Галчонок, Галiнька, Галюша | Galina, GAlochka, GalchOnok, GAlin'ka, GalyUsha |
| Inna | Iнна, Iнночка, Iннуля, Iннулiнька, Iнуся, Iнок, Iнесса | Inna, Innochka, InnUlya, InnUlin'ka, InnUsya, InOk, InEssa |
| Iryna | Iрина, Iра, Iринка, Iриночка, Iрiшка, Iрчик, Iрунчик | IrYna, Ira, IrYnka, IrYnochka, IrIshka, Irchyk, IrUnchyk |
| Julia, Yulia | Юлiя, Юля, Юлiнька, Юлька, Юльчiк | Yulia, Yulya, Yulin'ka, Yul'ka, Yul'chik |
| Ksenia | Ксенiя, Ксюша, Ксюшка, Ксюшенька | KsEnia, KsyUsha, KsyUshka, KsyUshen'ka |
| Larysa | Лариса, Лара, Ларочка | LarYsa, LAra, LArochka |
| Lilia | Лiлiя, Лiлiчка, Лiля | Lilia, Lilichka, Lilya |
| Ludmyla | Людмила, Люда, Люся, Людочка, Мiла, Мiлочка | LiudmYla, LiUda, LiUsia, LiUdochka, Mila, Milochka |
| Liubov | Любов, Люба, Любонька, Любаша, Любочка | LiubOv, LiUba, LiUbon'ka, LiubAsha, LiUbochka |
| Margaryta | Маргарита, Рiта, Маргаритка, Рiточка, Рiтуля, Марго | MargarYta, RIta, MargarYtka, RItochka, RitUlya, MargO |
| Maria | Марiя, Маша, Машенька, Машуша, Машуня | MarIa, MAsha, MAshen'ka, MashUsha, MashUnya |
| Maryna | Марина, Марiша, Мариночка, Марiшка | MarYna, MarIsha, MarYnochka, MarIshka |
| Nadiya | Надiя, Надя, Надiнька, Надюша, Надюшка | NadIya, NAdya, NAden'ka, NadyUsha, NadyUshka |
| Natalia | Наташа, Наташенька, Наташечка, Ната, Натусiнька, Натусiк, Натаха | NatAsha, NatAshen'ka, NatAshechka, NAta, NatUsen'ka, NatUsik, NatAha |
| Nina | Нiна, Нiночка, Нiнок, Нiнуля, Нiнушка | NIna, NInochka, NinOk, NinUlya, NInushka |
| Oksana | Оксана, Оксаночка, Ксюша, Ксюшенька, Ксана | OksAna, OksAnochka, KsyUsha, KsyUshenka, KsAna |
| Olesya | Олеся, Леся, Лесiнька | OlEsya, LEsya, LEsin'ka |
| Olga | Ольга, Оля, Оленька, Олюшка | Olga, Olya, Olen'ka, Olyushka |
| Polina | Полiна, Поля, Полiнка | PolIna, POlya, PolInka |
| Roza | Роза, Розочка, Розiта, Розi | Roza, ROzochka, RozIta, ROzi |
| Sofia | Софiя, Соня, Сонiчка, Софочка, Софi | SofIa, SOnya, SOnichka, SOfochka, SofI |
| Svitlana | Свiтлана, Свєта, Свєточка, Свiтланка, Свєтик | SvitlAna, SvEta, SvEtochka, SvitlAnka, SvEtik |
| Tamara | Тамара, Тома, Томочка, Тамарка | TamAra, TOma, TOmochka, TamArka |
| Tetyana | Тетяна, Таня, Танiчка, Танюшенька, Танюшка, Танюська | TetyAna, TAnya, TAnichka, TanYUshen'ka, TanyUshka, TanyUs'ka |
| Valentyna | Валентина, Валя, Валюша, Валюшка, Валiнька, Валiчка | ValentYna, VAlya, ValyUsha, ValyUshka, VAlin'ka, VAlichka |
| Valeria | Валерiя, Лєра, Лєрчик, Лєрунчик, Лєруся, Лєрок, Лєруня | ValEria, LEra, LErchik, LerUnchik, LerUsia, LerOk, LerUnia |
| Vera | Вєра, Вєрочка, Вєруня, Вєрок | VEra, VErochka, VerUnya, VerOk |
| VeronIka | Вєронiка, Нiка | VeronIka, NIka |
| Victoria | Вiкторiя, Вiка | ViktOria, VIka |
Tender forms of addressing your lady
| | | |
| --- | --- | --- |
| My sweet | Мила моя | MYla moyA |
| My sweetheart | Кохана моя | KohAna moyA |
| My sweet (tender) | Нiжна моя | NIzhna moyA |
| My sun | Сонечко моє | SOnechnko moyE |
| My joy | Радiсть моя | RAdist' moyA |
| My gold | Моє золотце | MoyE zOlotse |
| My dear | Моя дорога | MoyA dorohA |
| My angel | Ангел мiй | Anhel miy |
| My little girl | Дiвчинка моя | DIvchynka moyA |
| My bunny | Зайчик мiй | ZAychyk miy |
| You're my little Angel | Мiй милий ангел | Miy mYlyy Anhel |
Tender words about Love
| | | |
| --- | --- | --- |
| I love you | Я тебе кохаю | Ya tebE kohAyu |
| I can't live without you | Я не можу жити без тебе | Ya ne mOzhu zhYty bez tEbe |
| I need you | Ти менi потрiбна | Ty menI potrIbna |
| I need you so much | Ти менi дуже потрiбна | Ty menI dUzhe potrIbna |
| I need you more and more | Ти менi потрiбна все бiльше i бiльше | Ty menI potrIbna vse bIl'she i bIl'she |
| I wish you were mine | Xочу, щоб ти була моєю | HOchu, shchob ty bulA moyEyu |
| I love you with all my heart, with all my soul | Кохаю тебе всім серцем, всією душею | KohAyu tebE vsim sErtsem, vsiyEyu dushEyu |
| There's no borders for my love | Моє кохання не знає меж | MoyE kohAnnya ne znAye mezh |
| Love came to my heart | Кохання увiйшло в моє серце | KohAnnya uviyshlO v moyE sErtse |
| I fly to you on wings of love | Лечу до тебе на крилах кохання | LechU do tEbe na krYlah kohAnnya |
| Love overcomes everything | Кохання все здолає | KohAnnya vse zdolAye |
| There's no obstacles for our love | Для нашого кохання немає перешкод | Dlya nAshoho kohAnnya nemAye pereshkOd |
| I fell in love with you from the first sight | Я покохав тебе з першого погляду | Ya pokohAv tebE z pErshoho pOhlyadu |
| I knew I find you | Я знав, що знайду тебе | Ya znav, shcho znaydU tebE |
| Come to me, my love | Кохання моє, прийди до мне | KohAnnya moyE, pryydY do mEne |
| Love in my heart is forever | Кохання навiки в серцi моєму | KohAnnya navIky v sErtsi moyEmu |
| My love is stronger day by day | Я кохаю тебе з кожним днем все бiльше | Ya kohAyu tebE z kOzhnym dnem vse bIl'she |
| All ages are dutiful to love | Коханню кожен вік підвладний | KohAnnyu kOzhen vik pidvlAdnyy |
| I can't live without your love | Менi не жити без твого кохання | MenI ne zhYty bez tvohO kohAnnya |
| I am getting bad without your love | Менi погано без твого кохання | MenI pohAno bez tvohO kohAnnya |
| I am full of love to you | Я переповненний коханням до тебе | Ya perepOvnennyy kohAnnyam do tEbe |
| My heart is full of love | Моє серце переповнене коханням | MoyE sErtse perepOvnene kohAnnyam |
| Give me your love | Подаруй менi своє кохання | PodarUy menI svoyE kohAnnya |
| I give you all my love | Я вiддаю тобi все cвоє кохання | Ya viddayU tobI vse svoyE kohAnnya |
| With love | З любов'ю | Z lyubOv'yu |
| All I need is your love | Все, що менi потрiбно - це твоє кохання | Vse, shcho menI potrIbno - tse tvoyE kohAnnya |
| There's no happiness without your love | Без твого кохання менi щастя немає | Bez tvohO kohAnnya menI shchAstya nemAye |
| I will always love you | Я буду завжди кохати тебе | Ya bUdu zAvzhdy kohAty tebE |
| Let's keep our love forever | Давай збережем наше кохання навiки | DavAy zberezhEm nAshe kohAnnya navIky |
| I'm ready to cry about my love to you for whole world | Про своє кохання до тебе я готовий кричати на цiлий свiт | Pro svoyE kohAnnya do tEbe ya hotOvyy krychAty na tsIlyy svit |
| I want you to know - there's love in my heart | Я хочу, щоб ти знала - в моєму серцi є кохання | Ya hOchu, shchob ty znAla - v moyEmu sErtsi ye kohAnnya |
| My love is like a bird that is ready to zoom up to the sky | Моє кохання немов птах, котрий готовий пiднятися до неба | MoyE kohAnnya nemOv ptah, kOtryy hotOvyy pidnyAtysya do nEba |
| Our love won't disappear with years | Нашe кохання не мине з роками | NAshe kohAnnya ne mYne z rokAmy |
| I am proud with our love | Я пишаюсь нашим коханням | YA pyshAyus' nAshym kohAnnyam |
| I am ready to write legends about my love | Про своє кохання я готовий писати легенди | Pro svoyE kohAnnya yA hotOvyy pysAty lehEndy |
Tender Words of admiration
| | | |
| --- | --- | --- |
| You are so beautiful | Ти така красива | Ty takA krasYva |
| You are so tender | Ти така нiжна | Ty takA nIzhna |
| You are so wonderful | Ти така чудова | Ty takA chudOva |
| You are so splendid | Ти так прекрасна | Ty tak prekrAsna |
| You are so magnificent | Ти така чудова | Ty takA chudOva |
| You are so exciting | Ти така хвилююча | Ty takA hvylyUyucha |
| You are so lovely | Ти така красива | Ty takA krasYva |
| You are so pretty | Ти така приваблива | Ty takA pryvAblyva |
| You are so cute | Ти така чарiвна | Ty takA charIvna |
| You are so sweet | Ти така мила | Ty takA mYla |
| You are so sensitive | Ти така чутлива | Ty takA chutlYva |
| You are so sentimental | Ти така сентиментальна | Ty takA sentymentAl'na |
| You are so talented | Ти така талановита | Ty takA talanovYta |
| You are so wise | Ти така мудра | Ty takA mUdra |
| You are so understanding | Ти така розумiюча | Ty takA rozumIyucha |
| You are so soft | Ти така нiжна | Ty takA nIzhna |
| You are so gentle | Ти така нiжна | Ty takA nIzhna |
| You are so delightful | Ти така чудова | Ty takA chudOva |
| You are so supernal | Ти така божественна | Ty takA bozhEstvenna |
| You are so devoted | Ти така вiддана | Ty takA vIddana |
| You are so unaffected | Ти така безпосередня | Ty takA bezposerEdnya |
| You are so empyreal | Ти така небесна | Ty takA nebEsna |
| You are so fairy | Ти така чарiвна | Ty takA charIvna |
| You are so unusual | Ти така незвичайна | Ty takA nezvychAyna |
| You are so honest | Ти така чесна | Ty takA chEsna |
| You are so sincere | Ти така щира | Ty takA shchYra |
| You are so kind | Ти така добра | Ty takA dObra |
| You are so open | Ти така вiдкрита | Ty takAya otkritaya |
| You are so glamorous | Ти така чарiвна | Ty takA charIvna |
| You are so engaging | Ти така чарiвна | Ty takA charIvna |
| You are so faithful | Ти така вiддана | Ty takA vIddana |
| You are so heavenly | Ти така дивовижна | Ty takA dyvovYzhna |
| You are so heavenly | Ти така чудова | Ty takA chudOva |
| You are so gifted | Ти така обдарована | Ty takA obdarOvana |
| You are precious | Дорогоцiнна моя | DorohotsInna moYa |
| You have a wonderful sense of humor | У тебe чудове почуття гумору | U tEbe chudOve pochuttyA hUmoru |
| You make me happy | З тобою я щасливий | Z tobOyu Ya shchaslYviy |
| You make me smile | Ти радуєш мене | Ty rAduyesh menYa |
| You brighten my day | Ти опромiнюєш мiй день | Ty ozarYayesh mOi dEn' |
| You make my life worth living | Ти робиш моє життя прекрасним | Ty dElaesh moYu zhizn' prekrAsnoi |
| Your picture makes my heart melt | Моє серце тає, коли я дивлюся на твої фотографії | MoYe sErtse tAye, kolY ya dyvluYsya na tvoyl fotohrAfiyi |
How to ask your lady to marry you with tender Ukrainian words
| | | |
| --- | --- | --- |
| Will you marry me? | Ти вийдеш за мене? | Ty vYidesh za mEne? |
| I want you to be my wife. | Хочу, щоб ти стала моєю жiнкою. | HOchu, shchob ty stAla moyEyu zhInkoyu. |
| Let's get married. | Давай одружимось. | DavAy odrUzhymos'. |
| I love you very much and ask you to be my wife. | Я дуже кохаю тебе i прошу стати моєю дружиною. | Ya dUzhe kohAyu tebE i prOshu stAtu moyEyu druzhYnoyu. |
| All I want is you were my wife. | Все чого я хочу - щоб ти стала моєю дружиною. | Vse chohO ya hOchu - shchob ty stAla moyEyu druzhYnoyu. |
| I give you my hand and my heart.. | Я пропоную тобi свою руку та серце. | Ya proponUyu tobI svoyU rUku ta sErtse. |
| All I pray for God is you saying Yes! | Всe, про що я молю Бога - щоб ти сказала Так! | Vse, pro shcho ya molyU BOha - shchob ty skazAla Tak! |
| I wish it so badly! | Як сильно я хочу цього! | Yak sYl'no ya hOchu tsiohO! |
| Be my wife! | Будь моєю дружиною! | Bud' moyEyu druzhYnoyu! |
| Marry me! | Виходь за мене замiж! | VyhOd' za mEne zAmizh! |
| We are created for each other. Say Yes! | Ми створенi один для одного. Скажи Так! | My stvOreni odYn dlya Odnoho. Skazhy Tak! |
| I dream about the day when we'll be one family. | Я мрiю про той день, коли ми станемо однiєю родиною. | Ya mrIyu pro toi den', kolY my stAnemo odniyEyu rodYnoyu. |
| I consign you my heart and ask for your consent. | Я довiряю тобi своє серце i прошу твоєї згоди. | Ya doviryAyu tobI svoyE sErtse i proshU tvoyEi zhOdy. |
| We feel so good together. Let's make a family. | Нам так добре разом. Давай створимо родину. | Nam tak dObre rAzom. DavAy stvOremo rodYnu. |
| I want we always be together. | Я хочу, щоб ми завжди були разом. | Ya hOchu, shchob my zavzhdY bulY rAzom. |
| Let's go through life together. | Давай пройдемо по життю разом. | DavAy prOydemo po zhyttyU rAzom. |
| I want so badly we had a real family. | Я так хочу, щоб у нас була справжня родина. | Ya tak hOchu, shchob u nas bulA sprAvzhnya rodYna. |
| Let's create a real family. | Давай створимо справжню родину. | DavAy stvOrymo sprAvzhnyu rodYnu. |
| I want so much you married me. | Я так сильно бажаю, щоб ти вийшла за мене. | Ya tak sil'no zhelAyu, shtoby ty vyshla za menyA. |
| Let's get married. | Давай зiграємо весiлля. | DavAy zihrAyemo vesIllya. |
| Be my wife! | Стань моєю дружиною. | Stan' moyEyu druzhYnoyu. |
| My heart belongs to you evermore. Be my wife! | Моє серце належить тобi навiки. Будь моєю дружиною! | MoyE sErtse nalEzhyt' tobI navIky. Bud' moyEyu druzhYnoyu! |
| We love each other so much! | Мы так кохаємо один одного! | Mу tak kohAyemo odYn Odnoho! |
| I love you so much. | Я так кохаю тебе. | Ya tak kohAyu tebE. |
| I dreamt about this day all my life | Я мрiяв про цей день все своє життя. | Ya mrIyav pro tsEy den' vse svoyE zhyttyA. |
| Finally I want to tell you this: | Я нарештi хочу сказати тобi це: | Ya narEshti hOchu skazAty tobI tse: |
| When I met you for the first time I understood: it's forever. | Коли я вперше зустрiв тебе, я вiдразу зрозумiв: це назавжди. | KolY ya vpErshe zustrIv tebE, ya vidrAzu zrozumIv: tse nazavzhdY. |
| I need you so much. | Ти так потрiбна менi. | Ty tak potrIbna menI. |
| I can't live without you. | Я не можу без тебе жити. | Ya ne mOzhu bez tEbe zhYty. |
| You drive me crazy. | Я божеволiю вiд тебе. | Ya bozhevOliyu vid tEbe. |
| You drive me crazy. | Ти зводиш з розуму мене. | Ty zvOdysh z rOzumu menE. |
| I will live just for you. | Я буду жити для тебе. | Ya bUdu zhYty dlya tEbe. |
| All I do is just for you. | Все, що я роблю - лиш для тебе однiєї. | Vse, shcho ya roblyU - lysh dlya tEbe odniyEi. |
| I want to give you all this world! | Я готовий подарувати тобi цiлий свiт! | Ya hotOvyj podaruvAty tobI tsIlyi svit! |
| Say that you love me! | Скажи, що кохаєш мене! | SkazhY, shcho kohAyesh menE! |
| I feel so good next to you. | Менi так добре з тобою. | MenI tak dObre z tobOyu. |
| Never in my life I felt myself so good. | Менi нiколи в життi не було так добре. | MenI nikOly v zhyttI ne bulO tak dObre. |
| You became everything for me! | Ти стала для мене усiм! | Ty stAla dlya mEne usIm! |
| My happiness, did I really find you? | Щастя моє, невже я знайшов тебе? | ShchAstya moyE, nevzhE ya znaishOv tebE? |
| I thank God that I met you. | Я дякую Богу, що зустрiв тебе. | Ya dyAkuyu BOhu, shcho zustrIv tebE. |
| Thanks God he sent you to me. | Слава Богу, вiн послав менi тебe. | SlAva BOhu, vin poslAv menI tebE. |
| You were sent me by God | Ти послана менi Богом. | Ty pOslana menI BOhom. |
| You are my destiny | Ти - моя доля. | Ty - moyA dOlya. |
| I swear I'll give you my heart. | Я клянусь, що вiддам тобi своє сердце. | Ya klyanUs', shcho viddAm tobI svoyE sErtse. |
| You are always in my mind. | Ти завжди в моїх думках. | Ty zavzhdY v moyih dumkAh. |
| I think of you night and day. | Я думаю про тебе день i нiч. | Ya dUmayu pro tEbe den' i nich. |
| How we lived apart all these years? | Як ми жили один без одного всi цi роки? | Yak my zhylY odYn bez Odnoho vsi tsi rokY? |
| What a happiness that you exist! | Яке щастя, що ти є! | Yake shchAstya, shcho ty ye! |
| I can't live without you. | Менi не жити без тебе. | MenI ne zhYty bez tEbe. |
| You are all that I need. | Ти все, що менi потрiбно. | Ty vse, tscho menI potrIbno. |
| Am I deserving for your love? | Чи гiдний я твого кохання? | Chy hIdnyi ya tvohO kohAnnya? |
| You are all that I have. | Ти - це все, що в мене є. | Ty - tse vse, shcho v mEne ye. |
| Believe me. | Повiр менi. | PovIr menI. |
| I see you in my dreams. | Я бачу тебе увi снi. | Ya bAchu tebE uvi sni. |
| You come to me in my thoughts. | Tи приходиш до мене в думках. | Ty pryhOdysh do mEne v dumkAh. |
| Thank you for being yourself. | Дякую тобi, що ти є. | DyAkuyu tobI, shcho ty ye. |
| I am the happiest man on Earth because I met you. | Я найщасливiша людина на Землi, тому що в мене є ти. | Ya nayshchaslyvIsha lyudYna na ZemlI, tomU shcho v mEne ye ty. |
| I want you to be only mine. | Я хочу, щоб ти була тiльки моєю. | Ya hOchu, shchob ty bulA tIl'ky moyEyu. |
| Let's never part with. | Давай нiколи не розлучатися. | DavAy nikOly ne rozluchAtysya. |
| I need you more then anything else in this world. | Ти менi потрiбна бiльш за все на свiтi. | Ty menI potrIbna bilsh za vse na svIti. |
| I will bring you stars from the sky. | Я достану тобi зiрки з небес. | Ya dostAnu tobI zirkY z nebEs. |
| I thank my destiny for sending you to me. | Я дякую долi, що послала менi тебе. | Ya dyAkuyu dOli, shcho poslAla menI tebE. |
Tender forms of greeting your lady
| | | |
| --- | --- | --- |
| Good Morning. Morning. | Доброго ранку! | DObroho rAnku |
| Good day | Добрий день! | DObryi den' |
| Good afternoon. Good evening. | Добрий вечip! | DObryi vEchir |
| Good night. | Добранiч! | DobrAnich |
| How do you do? | Вiтаю! Як справи? | VitAyu! Yak sprAvy? |
| Hello. Hi. | Привiт! | PryvIt |
| Welcome. | Ласкаво просимо! | LaskAvo prOsymo |
| How are you? | Як життя? | Yak zhyttyA? |
| How are you feeling? | Як ти себе почуваєш? | Yak ty sebE pochuvAyesh? |
| I hope you are feeling well. | Сподiваюсь, ти себе добре почуваєш. | SpodivAyus', ty sebE dObre pochuvAyesh. |
| Not too well, I'm afraid. | Та здається, що не дуже добре. | Ta zdayEt'sya, shcho ne dUzhe dObre. |
| How are you getting on? | Як життя? | Yak zhyttyA? |
| How have you been keeping? | Як життя? | Yak zhyttyA? |
| How is everything? | Як справи? | Yak sprAvy? |
| Pretty fair, thank you. And what about you? | Цiлком добре, дякую. А як ти? - | TsilkOm dObre, dyAkuyu. A yak ty? |
| Fine, and how are you? | Добре, а як ти? | DObre, a yak ty? |
| So-so. | Так собi. | Tak sobI. |
| Not too bad. | Непогано. | NepohAno |
| What about your health? | Як твоє здров'я? | Yak tvoyE zdorOvia? |
| Aren't you sick? | Ти не хворiєш? | Ty ne hvorIyesh? |
| Is everything all right? | Все в порядку? | Vse v poryAdku? |
| Are you OK? | Ти в порядку? | Ty v poryAdku? |
| Are you really OK? | У тебе правда все добре? | U tEbe prAvda vse dObre? |
Tender forms of parting with your lady
| | | |
| --- | --- | --- |
| I must be going. | Менi потрiбно йти. | MenI potrIbno yty |
| Good-bye. | До побачення | Do pobAchennya |
| Bye for now. | Пока | PokA |
| See you soon. | До зустрiчi | Do zUstrichi |
| See you again. | До скорої зустрiчi | Do skOroii zUstrichi |
| See you later. | Побачимось пiзнiше | PobAchymos' piznIshe |
| Cheerio! | Пока! | PokA! |
| All the best. | Всього найкращого. | VsiohO naikrAshchoho |
| Good luck! | Удачi! | UdAchi! |
| Give my regards to... | Передавай привiт... | PeredavAy pryvIt... |
| My love to... | Передавай привiт... | PeredavAy pryvIt.... (less official way) |
| I hope to see you soon. | Сподiваюсь скоро зустрiтися з тобою. | SpodivAyus' skOro zustrItysya z tobOyu |
| I'll call you later. | Я позвоню тобi пiзнiше. | Ya pozvonyU tobI piznIshe |
| Have a comfortable journey! | Щасливої дороги! | ShchaslYvoii dorOhy! |
| (In Response) | Щасливо залишатись! | ShchaslYvo zalyshAtys'! |
| Keep well! | Не хворiй. Будь здорова. | Ne hvorIy. Bud' zdorOva. |
| Take care! | Бережи здoров'я! | BerezhY zdorOvia! |
| Till we meet again. | До нових зустрiчей | Do novYh zUstrichei |
| Write me. | Пиши | Pyshy |
| Here's my address. | Ось моя адреса. | Os' moyA adrEsa. |
| It's for а keepsake. | Це на пам'ять. | Tse na pAmiat'. |
| Have a success! | Успiхiв! | Uspihiv! |
| Sweet dreams! | Приємних снiв! | PryEmnyh sniv! |
| Be happy! | Щасливо! | ShchaslYvo! |
| See you! | Побачимось! | PobAchymos'! |
| I miss you already | Я вже скучаю за тобою | Ya vzhe skuchAyu za tobOyu |
| I think about you all the time | Я весь час думаю про тебе | Ya ves' chas dUmayu pro tEbe |
| I feel close to you always | Я завжди з тобою поруч | Ya zAvzhdy z tobOyu pOruch |
Tender forms useful to express your understanding
| | | |
| --- | --- | --- |
| Is this clear? | Це зрозумiло? | Tse zrozumIlo? |
| Pardon? | Вибачте? | VYbachte? |
| I'm sorry, what did you say? | Вибачте, що ви сказали? | VYbachte, shcho vy skazAly? |
| I see | Зрозумiло. Ясно. | ZrozumIlo. YAsno. |
| Am I speaking fast? | Я швидко говорю? | Ya shvYdko hovoryU? |
| Do you understand me? | Ви розумiєте мене? | Vy rozumIyete menE? |
| I don't understand you. | Я не розумiю вас. | Ya ne rozumIyu vas. |
| I understand you. | Я розумiю вас. | Ya rozumIyu vas. |
| I quite understand you. | Я вас цiлком розумiю. | Ya vas tsilkOm rozumIyu. |
| I understand you quite well. | Так, я вас добре розумiю. | Tak, ya vas dObre rozumIyu. |
| I understand every word you say. | Я розумiю кожне ваше слово. | Ya rozumIyu kOzhne vAshe slOvo. |
| Yes, perfectly well. | Так, все зрозумiло. | Tak, vse zrozumIlo. |
| Speak louder, please. | Говорiть, будь ласка, голоснiше. | HovorIt', bud' lAska, holosnIshe. |
| Please, speak slower. | Говорiть, будь ласка, повiльнiше. | HovorIt', bud' lAska, povIl'nishe. |
| I'm sorry, I didn't quite catch what you said. | Вибачте, я не зовсiм зрозумiв, що ви сказали. | Вибачте, я не зовсiм зрозумiв, що ви сказали. |
| Write it down, please. | Напишiть, будь ласка. | NapyshIt', bud' lAska. |
| Translate it. | Перекладiть. | PerekladIt'. |
| Please, say it again. | Повторiть, будь ласка. | PovtorIt', bud' lAska. |
| How do you say that in English? | Як це сказати по-англiйськи? | Yak tse skazAty po-anhliys'ky? |
| We need an interpreter. | Нам потрiбен перекладач. | Nam portrIben perekladAch. |
| We don't need an interpreter. | Нам не потрiбен перекладач. | Nam ne portrIben perekladAch. |
Tender forms of expressing your ignorance and incomprehension
| | | |
| --- | --- | --- |
| I haven't the faintest idea. | Не маю нi найменшого уявлення. | Ne mAyu ni naimEnshoho uyAvlennya. |
| I have no idea (how to do it). | Не знаю (як це зробити). | Ne znAyu (yak tse zrobYty). |
| Ask me another. | Як я знаю. | Yak ya znAyu. |
| I wouldn't know. | Звiдки менi знати. | ZvIdky menI znAty. |
| I don't know. | Я не знаю. | Ya ne znAyu |
| I really don't know. | Я дiйсно не знаю. | Ya dIysno ne znAyu. |
| He's a stranger to me. | Я його не знаю. | Ya yohO ne znAyu. |
| I don't know him from Adam. | Я його зовсiм не знаю. | Ya yohO zOvsim ne znAyu. |
| What's she driving at? | До чого вона веде? | Do chOho vonA vedE? |
| You never can tell what he will do next. | Нiколи не знаєш, що вiн ще вигадає. | NikOly ne znAyesh, shcho vin shche vYhadaye. |
| There's no knowing what will happen now. | Невiдомо, що тепер буде. | NevidOmo, shcho tepEr bUde. |
| I can't follow you. | Я не розумiю вас. | Ya ne rozumIyu vas. |
| I don't get it. | Не зрозумiв. | Ne zrozumIv. |
| I can't make head or tail out of it. | Зовсiм нiчого не розумiю. | ZOvsim nichOho ne rozumIyu. |
| I can't make it. | Не можу розiбрати. | Ne mOzhu rozibrAty. |
| It beats me how people can believe him. | Просто не розумiю, як люди можуть вiрити йому. | PrOsto ne rozumIyu, yak lyUdy mOzhut' vIryty yomU. |
| I suppose there's no alternative. | Мабуть, немає iншого виходу. | MabUt', nemAye Inshoho vYhodu. |
| I'm afraid not. | Боюсь, що нi. | BoyUs', shcho ni. |
| I am puzzled. | Менi важко вiдповiсти. | MenI vAzhko vidpovIsty. |
| I'm afraid I can't grasp what you mean. | Боюсь, я не розумiю, що ви маєте на увазi. | BoyUs', ya ne rozumIyu, shcho vy mAyete na uvAzi. |
| I can't remember how it's called. | Я не можу згадати, як це називається. | Ya ne mOzhu zhadAty, yak tse nazyvAyet'sya. |
Delicate words useful when you are trying to phone your lady
| | | |
| --- | --- | --- |
| May I speak to Helen? | Чи я можу поговорити з Оленою? | Chy ya mOzhu pohovorYty z OlEnoyu? |
| May I speak to Helen? | Чи можна Олену? | Chy mOzhna OlEnu? |
| May I speak to Helen? | Чи можна попросити до телефону Олену? | Chy mOzhna poprosYty do telefOnu OlEnu? |
| Is Helen at home? | Чи Олена вдома? | Chy OlEna vdOma? |
| Good morning. Helen please. | Доброго ранку. Олену, будь ласка. | DObroho rAnku. OlEnu, budʹ lAska. |
| I need to speak to Helen. | Мені потрібна Олена. | MenI potrIbna OlEna. |
| Whom am I talking to? | З ким я розмовляю? | Z kym ya rozmovlYAyu? |
| Please call Helen. | Будь ласка, позовіть Олену. | Budʹ lAska, pozovItʹ OlEnu. |
| May I hear Helen? | Чи можу я почути Олену? | Chy mOzhu ya pochUty OlEnu? |
| Be so kind, invite Helen. | Будьте ласкаві, запросіть Олену. | BUdʹte laskAvi, zaprosItʹ OlEnu. |
| Good morning. I need to speak to Helen. | Доброго ранку. Мені потрібно поговорити з Оленою. | DObroho rAnku. MenI potrIbno pohovorYty z OlEnoyu. |
| I want to put a call through to Kyiv | Мені потрібно подзвонити до Києва. | MenI potrIbno podzvonYty do KYyeva. |
| Would you please book me a call through to Kyiv? | Прийміть, будь ласка, замовлення на дзвінок до Києва. | PryymItʹ, budʹ lAska, zamOvlennya na dzvinOk do KYyeva. |
| How does one use this phone? | Як користуватися цим телефоном? | Yak korystuvAtysya tsym telefOnom? |
| What is your phone number? | Який у вас номер? | YakYy u vas nOmer? |
| Will you give me her number? | Дайте мені її номер телефону, будь ласка | Dayte menI yiYI nOmer telefOnu, budʹ lAska |
| How do you call Tanya? | Як подзвонити Тані? | Yak podzvonYty TAni? |
| Will you give me the area code of Kyiv? | Дайте мені код Києва, будь ласка. | DAyte menI kod KYyeva, budʹ lAska |
| Hello! | Aлло! | AllO! |
| This is Jason | Це говорить Джейсон | Tse hovOrytʹ DzhEyson |
| Is that Natasha? | Це Наташа? | Tse NatAsha? |
| Could I speak to Vera? | Будь ласка, покликайте Віру. | Budʹ lAska, poklYkayte VIru |
| I'd like to speak to Olga | Я би хотів поговорити з Ольгою | Ya by khotIv pohovorYty z Olʹhoyu |
| Is she there? | Чи вона там? | Chy vonA tam? |
| Who is speaking? | Хто говорить? | Khto hovOrytʹ? |
| Kyiv is on line. | Вас викликає Київ. | Vas vyklykAye KYyiv. |
| The number is engaged. | Абонент зайнятий. | AbonEnt zAynyatyy. |
| Sorry, wrong number. | Bибачте, Ви помилилися номером. | VYbachte, Vy pomylYlysya nOmerom. |
| There's no one by that name here. | Тут немає таких. | Tut nemAye takYkh. |
| Just a minute: | Хвилинку | KhvylYnku |
| Hold on.. | Не кладіть слухавку | Ne kladItʹ slUkhavku |
| Will you wait? | Ви почекаєте? | Vy pochekAyete? |
| You are wanted on the phone. | Вас до телефону. | Vas do telefOnu. |
| I can't hear you very well. | Я Вас погано чую. | Ya Vas pohAno chUyu. |
| I can't make out what you are saying. | Я не можу розібрати, що Ви говорите. | Ya ne mozhu rozibrAty, shcho Vy hovOryte. |
| Speak up! | Говоріть голосніше. | HovorItʹ holosnIshe. |
| It's me again. | Це знову я. | Tse znOvu ya. |
| We were disconnected. | Нас роз'єднали. | Nas roz'yednAly. |
| We were cut off. | Нас роз'єднали. | Nas roz'yednAly. |
| I'm sorry, she is out. | Нажаль, її немає. | NazhAlʹ, yiYI nemAye. |
| Any message? | Чи щось переказати? | Chy shchosʹ perekazAty? |
| Please ask her to call me back. | Будь ласка, попросіть її передзвонити мені. | Budʹ lAska, poprosItʹ yiYI peredzvonYty menI. |
| I'll call again. | Я передзвоню. | Ya peredzvonYU. |
| When should I call again? | Коли мені передзвонити? | KolY menI peredzvonYty? |
| Write down my number, please. | Запишіть, будь ласка, мій номер | ZapyshItʹ, budʹ lAska, miy nOmer |
| Tell her Robert called. | Перекажіть їй, що дзвонив Роберт. | PerekazhItʹ yiy, shcho dzvonYv RObert. |
| I will give her the message. | Я перекажу їй. | Ya perekazhU Yiy. |
| I will have her call you back. | Я скажу їй, щоб вона Вам подзвонила | Ya skazhU Yiy, shchob vonA Vam podzvonYla |
| What are you doing? | Що ти робиш? | Shcho ty rObysh? |
| Are you going any-where? | Чи ти кудись збираєшся? | Chy ty kudYsʹ zbyrAyeshsya? |
| Sorry to have troubled you. | Вибачте, що потурбував Вас. | VYbachte, shcho poturbuvAv Vas. |
| I couldn't get her on the telephone. | Я не міг до неї додзвонитися. | Ya ne mih do neyi dodzvonYtysya. |
Tender words to calm and cheer up your lady
| | | |
| --- | --- | --- |
| Remember, I'm always next to you | Пам'ятай, я завжди поруч | Pam'yatAy, ya zavzhdY pOruch |
| You can reckon upon me | Ти можеш розраховувати на мене | Ty mOzhesh rozrakhOvuvaty na mEne |
| Depend on me | Покладись на мене | PokladYsʹ na mEne |
| I'll do everything perfectly | Я все зроблю, як треба | Ya vse zroblYU, yak trEba |
| Don't worry, I'll see everything | Не хвилюйся, я про все подбаю | Ne khvylYUysya, ya pro vse podbAyu |
| Relax, I'll do that | Розслабся, я цим займуся | RozslAbsya, ya tsym zaymUsya |
| Let me do that | Дозволь зробити це мені | DozvOlʹ zrobYty tse menI |
| Everything is under control | Vse pid kontrOlem | Vse pid kontrOlem |
| Trust me | Довірся мені | DovIrsya menI |
| Everything's gonna be alright | Все буде добре | Vse bOUde dObre |
| You know, I'm always next to you | Ти ж знаєш, я завжди поруч | Ty zh znAyesh, ya zAvzhdy pOruch |
| I'll do everything I can | Я зроблю все, що зможу | Ya zroblYU vse, shcho zmOzhu |
| You'll manage it | Ти впораєшся | Ty vpOrayeshsya |
| You can do it | Ти зможеш це зробити | Ty zmOzhesh tse zrobYty |
| I believe in you | Я вірю в тебе | Ya vIryu v tEbe |
| I'll help you | Я допоможу тобі | Ya dopomozhU tobI |
| You are not alone | Ти не одна | Ty ne odnA |
| I'm next to you | Я поруч | Ya pOruch |
| I'm here | Я тут | Ya tut |
| Darling, don't worry | Моя мила, не хвилюйся | MoYA mYla, ne khvylYUysya |
| You're strong | Ти сильна | Ty sYlʹna |
| We will do it | У нас все вийде | U nas vse vYide |
| Easy, everything is OK | Заспокойся, все добре | ZaspokOysya, vse dObre |
| Everything is going all right | Все йде, як треба | Vse yde, yak trEba |
| It's normal | Це нормально | Tse normAlʹno |
| You know, it must be like this | Ти ж знаєш, так і повинно бути | Ty zh znAyesh, tak i povYnno bOUty |
Holiday congratulations
| | | |
| --- | --- | --- |
| Happy Birthday! | З днем нарождення! | Z dnem narOdzhennya! |
| Happy anniversary! | З річницею! | Z richnYtseyu! |
| Happy Mother's day! | З Днем Mатері! | Z Dnem mAteri! |
| Happy Father's day! | З Днем Батька! | Z Dnem bAtʹka! |
| Happy Name day! | З Днем Ангела! | Z Dnem Anhela! |
| Happy Victory day! | З Днем Перемоги! | Z Dnem PeremOhy! |
| Happy Independence day! | З Днем Незалежності! | Z Dnem NezalEzhnosti! |
| Merry Christmas! | З Різдвом! | Z RizdvOm! |
| Merry Christmas, my dear! | З Різдвом, моя мила! | Z RizdvOm, moYA mYla! |
| Merry Christmas! | Щасливого Різдва! | ShchaslYvoho RizdvA! |
| I wish you merry Christmas! | Бажаю тобі щасливого Різдва! | BazhAyu tobI shchaslYvoho RizdvA! |
| Merry Christmas! | Веселого Різдва! | VesEloho RizdvA! |
| My Christmas congratulations! | Мої різдвяні привітання! | Moyi rizdvYAni pryvitAnnya! |
| Christmas is so beautiful! | Різдво – це так прекрасно! | RizdvO – tse tak prekrAsno! |
| Happy New Year! | З Новим Роком! | Z NovYm ROkom! |
| Happy New Year! | Щасливого Нового Року! | ShchaslYvoho NovOho ROku! |
| I wish you a happy New Year! | Бажаю тобі щасливого Нового Року! | BazhAyu tobI shchaslYvoho NovOho ROku! |
| New Year congratulations! | Вітаю тебе з Новим Роком! | VitAyu tebE z NovYm ROkom! |
| I wish you best of luck in a New Year! | Успіхів у Новому Році! | Uspikhiv u NovOmu ROtsí! |
| Happiness in a New Year! | Щастя у Новому Році! | ShchAstya u NovOmu ROtsí! |
| Be well in a New Year! | Здоров'я у Новому Році! | ZdorOv'ya u NovOmu ROtsí! |
| All the best in a New Year! | Усього найкращого у Новому Році! | Us'ogO naykrAshchogo u NovOmu ROtsí! |
| Take my Christmas congratulations. I wish you happiness and joy! (Rhyme) | З Різдвом тебе я привітаю, І щастя, радості бажаю! | Z RizdvOm tebE ya privitAyu, I shchAstya, rAdosti bazhAyu! |
| Be My Valentine | Будь моєю Валентинкою | Budʹ moYEyu valentYnkoyu? |
| Would You Be My Valentine? | Чи ти будеш моєю Валентинкою? | Chy ty bOUdesh moyEyu valentYnkoyu? |
| Happy Valentine's Day! | З Днем Святого Валентина! | Z Dnem SvyatOho ValentYna! |
| Christ resurrects! | Христос воскрес! | KhrystOs VoskrEs! |
| Really resurrects! | Воістину воскрес! | VoIstynu voskrEs! |
| Happy Easter! | З Великоднем! | Z VelykOdnem! |
| Happy Easter! | Зі святим Великоднем! | Zi svyatYm VelykOdnem! |
| God bless you! | Благослови тебе Бог! | BlahoslovY tebE Boh! |
| God bless you! | Благослови тебе Господь! | BlahoslovY tebE HospOdʹ! |
Support questions
Support:Good morning, Matthew!
Help is needed?
You:Goodevening, I need
Support:Here
This will help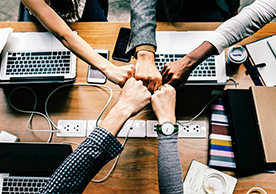 UaDreams's dating policy